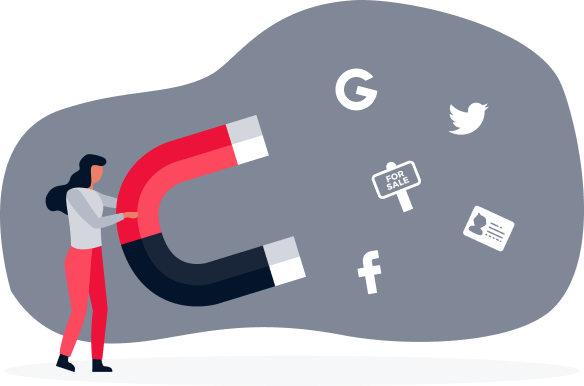 Attracting Users
Whether or not it is to generate leads, you should have now defined the purpose of your website. As with everything you do, refer back to your Brand Strategy, specifically the question: "What is the journey that we want our users to take with us?". The answers to this question will guide the content which attracts users to your website. We cover content strategies and running killer campaigns across channels in future material. This course will give you a solid foundation for generating, not only content that is relevant to your strategy, but that users are looking for and will find valuable.
PRO MOVE - Generating content that converts users to leads needs to be planned out and executed across multiple channels (sometimes including traditional) to reach the greatest audience. Make sure you plan your campaigns well in advance with a studio experienced at tying all the pieces together.
It's now up to your website (as the destination) to convert that user into a lead. We cover this in detail next week.
Measuring Performance
As soon as your website is up, you'll want to start tracking its performance and the performance of any strategies you're employing to send visitors to it. Some of the more important metrics to measure shortly after launching your website are: