PRO MOVE: You can use Facebook's Image Text Check tool to keep within the right text/image balance.
Carousel: This ad lets you show two or more images and/or videos, headlines and links or calls to action in a single ad. Anyone who sees your ad can then scroll through the carousel cards by swiping on mobile phones or tablets or clicking the arrows on a computer screen.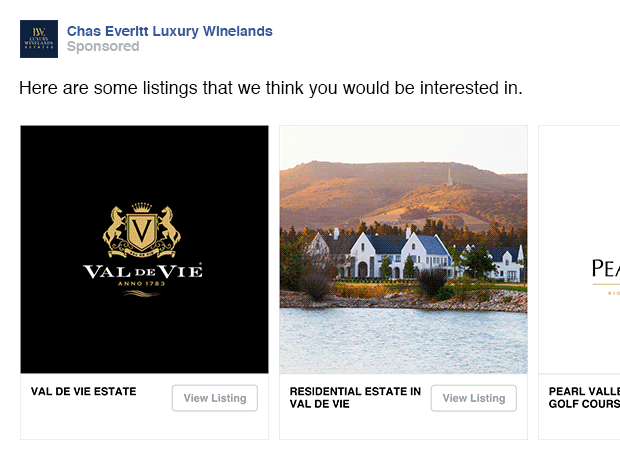 Instant Experience: This is a full-screen experience that opens when your ad is clicked on a mobile device. Instant Experiences lets users browse, discover and buy/rent a property or sign up for a service you offer in a visually impactful way.
Collection: This ad includes an Instant Experience i.e. a full-screen experience. It is made up of a cover image or video, followed by images of your property listing images or services.
Video: As its name suggests, this ad lets you show off your agency using a video. Your video length can be 15 seconds (or less) with support for multiple aspect ratios depending on the placement.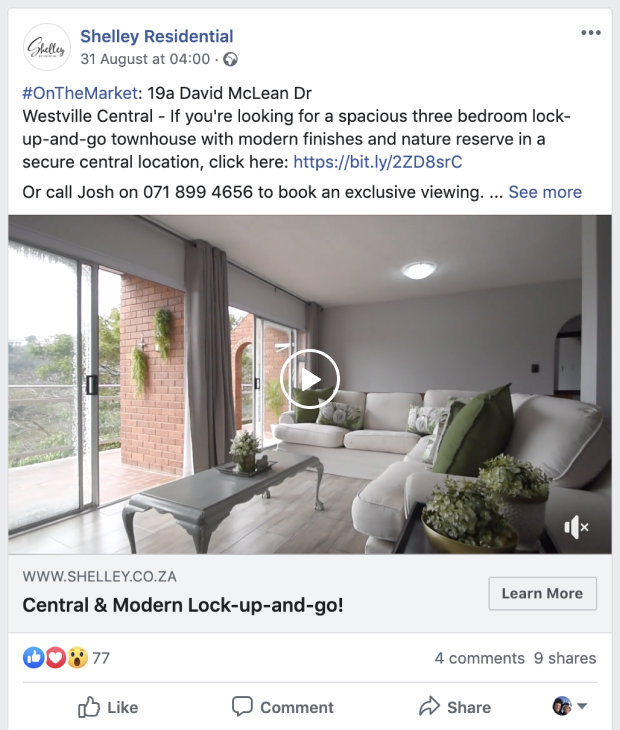 Catalogs: This is a container that holds information about your listings or services like images, prices, features and more.
Stories: These ads are full-screen image, video or carousel ads that appear between stories on Facebook.
Each day, thousands of ads are placed on Facebook. To get noticed, pick the ad that meets your objective. You'll also do well by being creative. Choose vibrant images, intriguing videos and catchy copy to make your advert stand out.