Recap: What is an image advert?
Like its name suggests, this advert consists of a graphic or image. When someone clicks on it, they'll be directed to your agency's website. To attract their attention, you can use an image that's static, animated, or HTML5 format. It can also be in a range of sizes.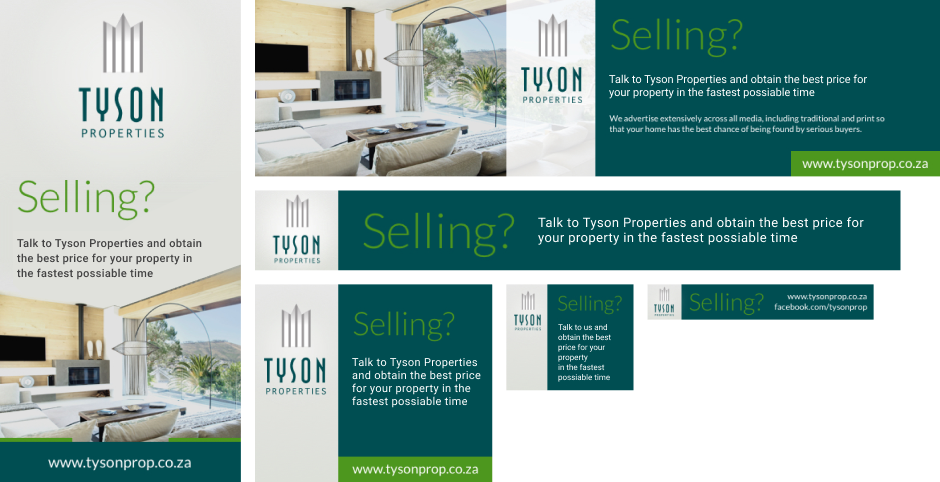 Why use image adverts?
A picture may actually be worth a thousand words. Marketing with visuals gets more clicks, can strengthen your message and convert customers. Image adverts bring all these wonderful benefits and so much more.
Reach almost anyone: Image adverts can appear on websites and other places in the Google Display Network. The network has over two million sites and reaches over 90% of people on the internet. Your advert could be seen on a trending YouTube video or feature on a popular mobile app.
Target the right people: Your image advert can be shown to only people that are keen on property. It can also pinpoint new people that may be interested in what you have to offer. Your image adverts can also follow users online to help convert them.
Save time: Think you'll spend ages creating your adverts? Think again. Image adverts are responsive. Simply enter your advert text, add your images and logo, and you're good to go. Google will automatically resize adverts for different websites.
Make your name: You've likely seen hundreds of display adverts in your lifetime. Whether or not you've clicked on them, they're there quietly giving brand recognition to the company they represent. Imagine the possibilities for your agency.
Track your success: Google Ads can show you how your image adverts are performing. You'll also get some insight into customer behaviours.
There are so many ways image adverts can help your agency. The nice part? You can create one by yourself in minutes. Let's get started.
Post your image advert
Here are the basic steps to launch your first image advert.
Sign in to your Google Ads account.
Ensure you're on the "All campaigns" or "Display campaigns" level before you start.
Go to the "Ads and extensions" page and click the plus button.
Select the ad template you'd like to use, or select "Upload display ads".
Create your ad with the template or upload it.
Click "Save".
Once your image advert is approved by Google, you'll be up and running.
PRO MOVE - Every second and cent spent is critical! Done well, image adverts can supercharge your business goals. Done wrong, and they can be a costly, time-consuming exercise. As a professional, you know the value of those with expertise. An experienced marketing team can create a beautiful advert and place it exactly where it needs to be. They can also monitor its success and keep you informed every step of the way.
Best Practices
To get the most out of image adverts, keep these tips in mind when you're creating your advert.
Pick your keywords carefully: Where your image adverts appear is determined by contextual targeting. Use keywords that are appropriate for your agency and match what a potential client might search for.
Make smart placement choices: You can select where your image advert will appear. For your agency, property portals like Property 24 and Private Property make sense. Websites that get a lot of traffic like News24 can also get your advert attention. You can also filter websites you may not want to be associated with your brand.
Create a stand-out advert: Image adverts act like brand ambassadors for your agency. You don't want to look sloppy.
Ensure your logos are clear.
Images should be enticing, authentic and relevant to your agency, listings or services.
Keep it simple. Busy adverts can confuse or repel a potential customer.
Don't forget your call to action.
Need inspiration? Take a look at Google's Rich Media Gallery
Test your image adverts: Create image adverts with different images and messaging. This will help you see what's resonating with your audience.