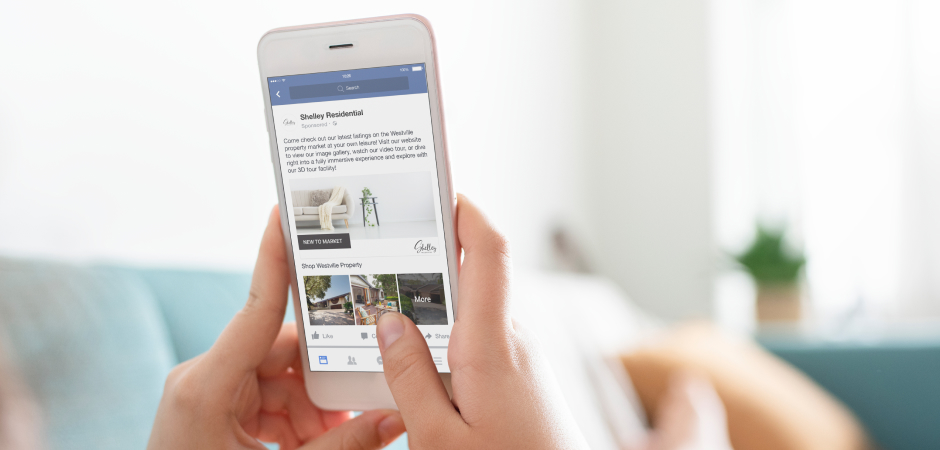 After you create a catalog, you can promote it using ads and commerce experiences. These pull information from your catalog to show people what you have to offer.
Why use
Catalogue

s?

Like image ads, catalogues can make a difference in the way you market online. Here's how:
Large reach


Once you create a c

atalogue

you can promote them across Facebook, Instagram, Messenger and Audience Network.

Easy to use


With Facebook's

Catalogue

Manager, it's a snap to launch and manage your catalogs. Use

Catalogue

Manager to create your ads quickly.

Show unique ads


Created dynamic ads? Great. These will show catalog items to people who have already looked at or searched for your offerings online. Dynamic ads match items from your catalog with signals from a pixel, a piece of code installed on your website. For example, a person might have viewed Bloubergstrand apartments for rent on your website. If they log into Facebook, they'll see the same listings they showed interest in. It's a great way to encourage them to give you a call or email.

Specialised features


You have the freedom to create one c

atalogue

for a specific listing or service. You can also choose to create multiple catalogs. Your catalogs can be set up for people of different languages and countries.

Enhance your page shop


If you have a page shop, you can connect it to your catalog. The products from your catalog will automatically upload to your shop. Don't have a page shop? Simply create a page shop from your catalog.
PRO MOVE: Done an organic post on a listing or service? If it's an item in your shop or catalog, you can tag it in your post. People can then click the tag to shop what you have to offer.
As Facebook adapts to the growing needs of online marketers, you can expect more benefits. Recently, it tested new shopping ad options to make purchasing easier and keep users in-app.
Create your c
atalogue
You can create catalogues using Business Manager. However, Facebook recommends using the Catalog Manager for a better experience.
Log into Catalogue Manager here.
Select "Create Catalogue".
You'll get a list of categories. Choose "Real Estate".
Select how you'd like to add listings or services to your catalog.
A dropdown menu will ask you to choose the type of business your catalog belongs to.
Next, you'll get to name your catalogue. Keep it relevant to your goal e.g. "[Agency name] homes in [Area]".
Select "Create".
Add listings or services to your catalogue
You have three options to fill your catalogue with items.
Manual


You can add them yourself by filling in a simple form.

Data Feed


You can upload a spreadsheet populated with your listing and service details. This lets you add many items at once.

Facebook Pixel


You can connect a pixel to import listings or service features automatically from your website.
Each method has its advantages and disadvantages. Don't be afraid to test each and see what works best for you and your agency.
Catalogue best practices
On average, Facebook users spend about 10 or 12 minutes on the site. As they're scrolling through their feed, you want them to pause at your ad. Follow these steps to stop them in their tracks:
Know your objective


Creating a catalogue with a clear goal will help. It will ensure you populate your catalog with the right listings or services.

Pick great visuals


Choose attractive property listings that have been done by a professional. Crisp photography, good lighting and smart angles will help you spotlight the property in an appealing way. The design scheme you use should also work for your brand.

Be meticulous


Nothing is worse than seeing a listing with the incorrect price or a service that is no longer offered. Give potential clients a great experience by keeping your catalog up to date with accurate information.

Check your copy


Spelling mistakes on your descriptions look sloppy. You should proofread them carefully to avoid mistakes. Catalog copy is on the shorter side so make sure every word counts. Use colourful, compelling wording that helps you stand out.

Use product sets


You can deliver dynamic ads to people who've already viewed your website listings and services. This lets them see a group of items from your catalog within defined categories. For example, if a person has browsed through Umhlanga listings, you can show them the most affordable options in that area.